Blessed Quietness Home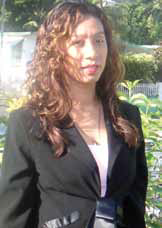 Nestled in the lush, middle to upper income neighborhood of Glencoe, lies a home which from the exterior would appear to be like any other. Two levels, neat, maintained well enough, gated and burglar proofed. What lies inside though may startle some readers, others may cry, some may be angry, others may want to reach out a helping hand. This is truly a story that will touch your inner core.It started over 26 years ago, when Vashti Kerr-Barnett and her husband (now deceased) managed an elderly home in the Maraval area through the Ministry of Social Services. The Ministry needed to urgently find a home to accommodate five abandoned children and at that point chose the best home to send them, which today is known as "Blessed Quietness Home".
As the old cliché goes, the rest is history. As the years past child after child was sent to Vashti to be taken care of and most importantly loved, and as of now, there are fourteen persons being cared for at the Home.
These abandoned children are special needs kids, most never even knew their parents since they were deserted upon birth. All have multiple disabilities – crippled, blind, deaf, physical defects, mental defects. It was heart wrenching to see these kids, all of whom appeared to be so happy despite their obvious limitations.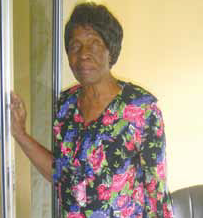 The eldest is Joan who at age 52 has been with Vashti since she was 23 years, Rachael who is 36 years, Giselle at 23 years, then the 18 year old boys Dale and Jerome, whom from appearance you would think are not yet in their teens, the youngest child at the home is a 12 year old girl.
Vashti has had years of experience and patience and treats these kids as her own, some who can talk call her granny. She has one biological daughter, who assists her, and who would one day take over the reigns from her. As they say, love goes in circles, and in following her mother's footsteps Vashti's daughter has also legally adopted one son Anton, who is now age 21.
As with all homes, even your own, there are squabbles, but these are usually quickly resolved either by Vashti, the three nurses, the cook, or the housekeeper who are employed there. On one occasion, a young boy was sent away because he was violent, he was admitted into St. Ann's Mental Hospital and may still be there today. One died while in care at the Home, and there was a fleeting moment of sadness as Jean, the nursing supervisor recalled it was in her arms that it happened. Three boys attend school at Princess Elizabeth and Gordon Patrick (only one could
walk).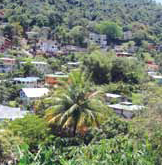 The Ministry of Social Development and Ministry of Social Services are responsible for financially supporting the children and adults at the Home, however a lot more can be done financially and otherwise. There is a need for a heavy duty washing machine and dryer (the housekeeper was surrounded by a pile of clothes that was being folded while I was there). Other tangible items such as clothes, sheets, toys, beds, mattresses, pampers ( they use over 900 pampers per month)and a new coat of wall paint are probably just some of the things to make life a bit more comfortable. Transportation, mobility, man-power to move these kids to and fro to doctors, schools, outings must be quite challenging. A nice field trip and a bit more outdoor
activities would surely be appreciated.
Vashti repeatedly asked a profound question, " do you think you can or would want to care for these kids ?", and at the end of the interview and tour she answered her own question by saying "someone who loves and cares for a child won't give them away for nothing".
I am sure TTARP members would be willing to assist in any way possible. Love goes in circles.