New Look…Membership Card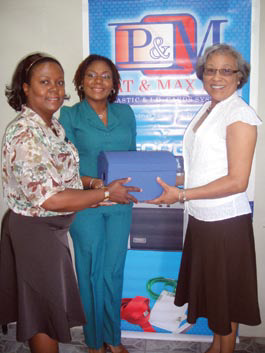 In an effort to improve the look and functions of the organization, TTARP will be changing its Membership Card effective October 1st 2011. This new and improved card has an exciting design giving TTARP an image boost.
Pat and Max, a family run business owned by the Senhouse's in Tunapuna has been kind enough to donate to TTARP – a Plastic Card Printer, which TTARP will be using to print its MEMBERSHIP CARDS. This new card is attractive, durable and would allow you to be clearly identified as a proud TTARP member.
TTARP has been in existence for 18 years, and this "new look" is in keeping with our goal to rebrand our image and to attract a larger portion of T&T's over 50 year old population. Additional benefits and improved service are some of the things members can also look forward to in the Golden Years.
ADVISORY :
Effective October 1st, TTARP membership can only be renewed for a maximum of three years, and membership rates shall be increased as follows:-
| | | |
| --- | --- | --- |
| | Regular | Plan 55/Major League |
| One Year Membership | $75.00 | $65.00 |
| Two Years Membership | $140.00 | $120.00 |
| Three Years Membership | $ 200.00 | $170.00 |
For new members, the $10.00 Registration Fee must also be paid.
Any member renewing BEFORE October 1st, will pay the existing rate.
For existing members renewing AFTER October 1st,the increased fees will apply.
Existing members with valid cards, may choose to come into TTARP's office to get this NEW CARD at a replacement cost of $10.
Old cards will remain valid until further notice.
Any member renewing or joining after October 1st 2011 will not be charged for the NEW membership card !!!